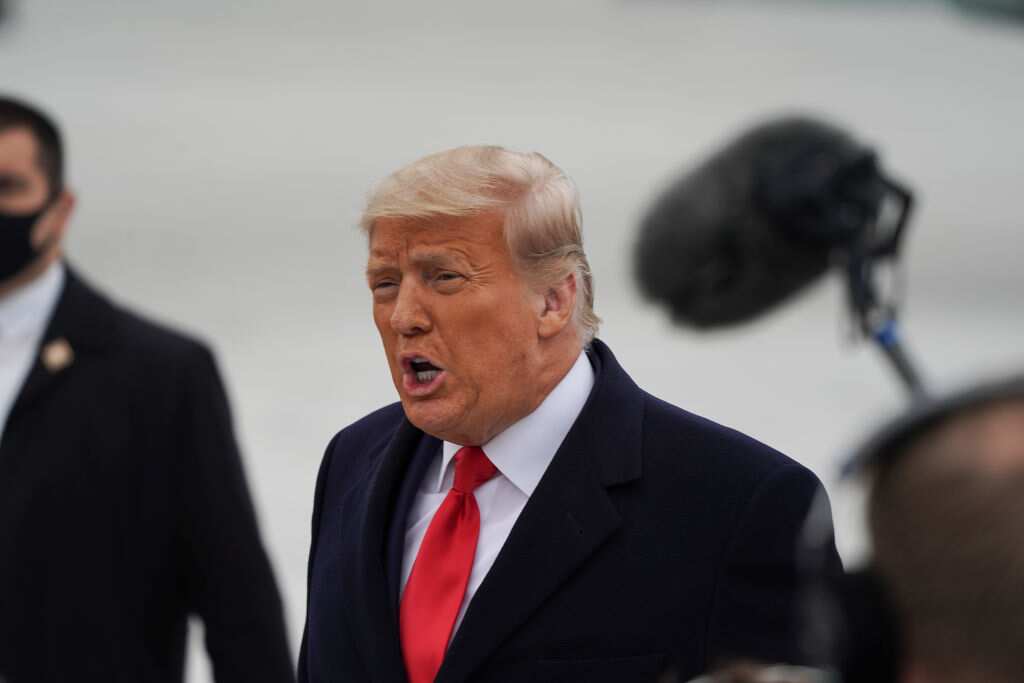 President Donald Trump has sent a message to citizens of the United States of America (USA) following the House voting to impeach him a second time.
In a tone of optimism, President Trump urged demonstrations to remain peaceful, ABC News reports.
The US leader in a brief statement on Wednesday, January 13, called for no violence and vandalism in light of reported demonstrations.
Trump made this known in a statement through the press office which also read by Rep. Jim Jordan, R-Ohio, on the House floor, according to NBC News.
According to him, this is not what he or America stands for. He, however, called on all Americans to help ease tensions