Peter Ejiofor, the deputy editor-in-chief of the News Agency of Nigeria (NAN), and his wife Anastasia, have sought the help of Nigerians in taking care of their quadruplets who recently clocked three years.
Ejiofor, who would be retiring in 2021, said it has not been easy taking care of the kids but friends and family have been assisting.
According to him, the quadruplets arrived seven years after marriage. Ejiofor said described their birth as a miracle.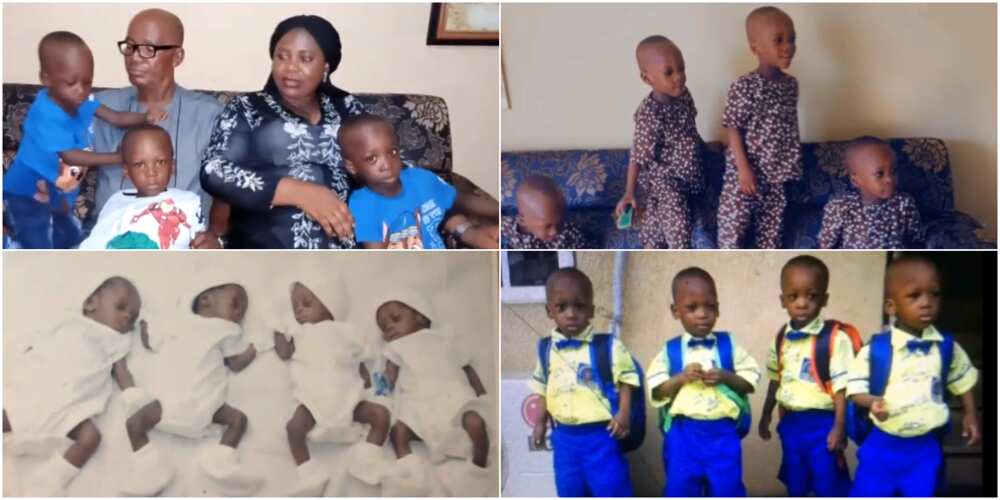 In his words:
"It is not easy to raise even twins, but we thank God for family members and friends who have been contributing for their upkeep.
"When they were born, Lagos State Government under former Gov. Akinwunmi Ambode, through his wife, visited and gave them gifts including clothes and money."
More details soon…